Key Takeaways:
Strategic Importance: The Rates and Routing Department is crucial for the financial and operational success of VoIP wholesalers.


Rate Negotiation: Effective negotiation for discounted rates is essential for cost management and profitability.


Call Routing Optimization: Balancing cost and quality through dynamic routing strategies is key to maintaining service standards.


Traffic Analysis: In-depth analysis of traffic data informs capacity planning and market expansion strategies.


Vendor Management: Strong relationships with vendors are vital for securing favorable terms and ensuring service quality.


Regulatory Compliance: Adherence to regulations is necessary to avoid fines and ensure uninterrupted service.
The increased adoption of Voice over Internet Protocol (VoIP) has fueled the growth of wholesale VoIP services, where providers sell voice minutes to resellers and carriers worldwide. The rates, routing, and cost optimization of huge wholesale voice traffic volumes require sophisticated strategies.

This makes the Rates and Routing Department a mission-critical function for VoIP wholesalers to profitably navigate the complex global telecom ecosystem. 

The Rates and Routing team serves as the compass guiding VoIP traffic, balancing cost efficiency with optimal call completion and quality. Leveraging in-depth telecom expertise and advanced analytics, the team steers traffic routing to maximize margins.

Through competitive rate negotiation and vendor management, they secure favorable wholesale pricing from upstream carriers globally. The Rates and Routing Department is thus central to the financial viability and operational excellence of VoIP wholesaling.
Key Responsibilities of the Rates and Routing Department
The wide-ranging strategic and tactical responsibilities of the Rates and Routing team include:
Rate Negotiation and Management
Call Routing Optimization
Traffic Analysis and Forecasting
Vendor Management and Relationships
Regulatory Compliance and Reporting
Rate Negotiation and Management
Rates and Routing professionals leverage their clout as bulk buyers to negotiate discounted wholesale VoIP rates from domestic and international carriers. This involves analyzing call patterns to project volumes and demand across various markets. The team uses this data to secure tiered pricing based on traffic commitments. Ongoing rate management is key in response to shifting market dynamics.
Call Routing Optimization
The Rates and Routing engineers undertake complex routing configuration for optimal performance and cost efficiency.

This includes balancing least-cost routing with acceptable call quality per destination.

Dynamic routing strategies are implemented to adapt to network conditions and re-route traffic in case of outages.

Tools like load balancing prevent overutilization of routes.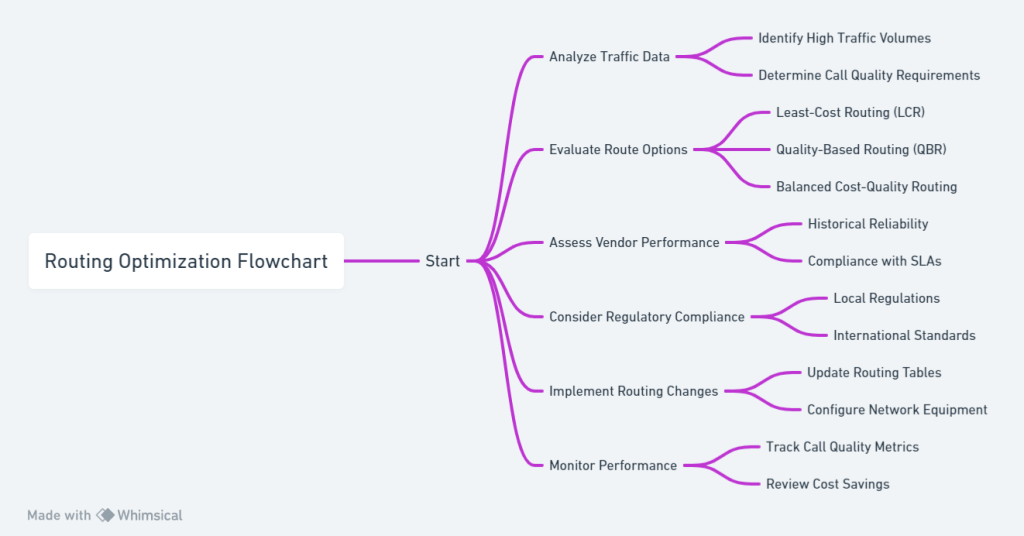 Traffic Analysis and Forecasting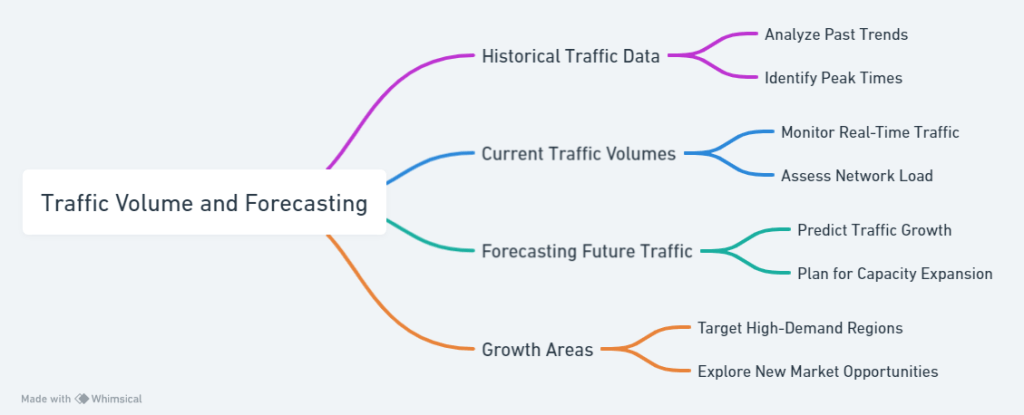 By studying granular traffic data, the Rates and Routing team forecasts future traffic patterns and capacity needs.

This enables planning for additional routes and vendors in high-growth corridors. Traffic segmentation provides insights to guide targeted rate negotiation.

Data analysis also feeds into strategies for market expansion and new product development.
Vendor Management and Relationships
Maintaining strong vendor partnerships ensures high service levels, prompt issue resolution, and advanced notice of platform changes impacting traffic.

The Rates team leverages aggregate volumes across vendors to negotiate better deals. Vendor analysis helps optimize routing and rate allocation based on performance and costs.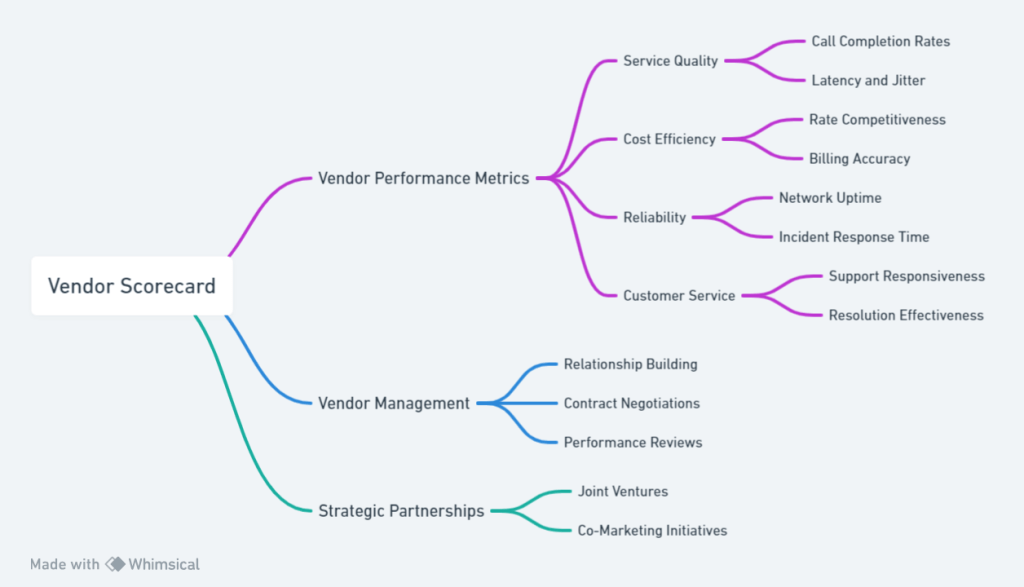 Regulatory Compliance and Reporting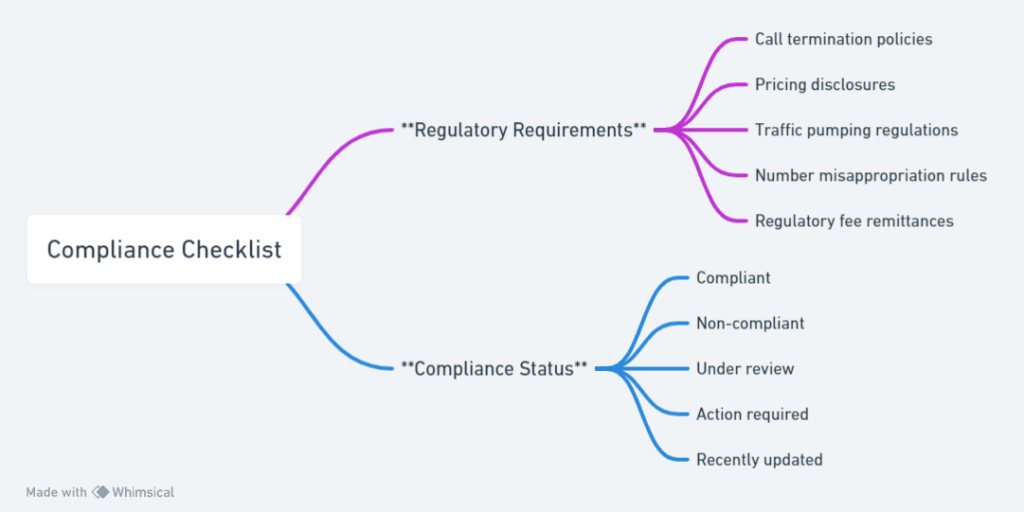 Staying abreast of complex regulations related to call routing, termination, and pricing is imperative to avoid violations.

Compliance expertise prevents mis-routing that can lead to blocked calls. The team also handles required wholesale traffic and rate reporting to regulatory agencies.
Impact of the Rates and Routing Department on VoIP Wholesale Business
A high-performing Rates and Routing function delivers manifold benefits including:
Cost Optimization and Revenue Maximization
Competitive wholesale rates coupled with least-cost routing significantly reduce cost of goods sold.

This directly improves profit margins and bottom line. Dynamic routing also maximizes call completion rates, driving higher revenue.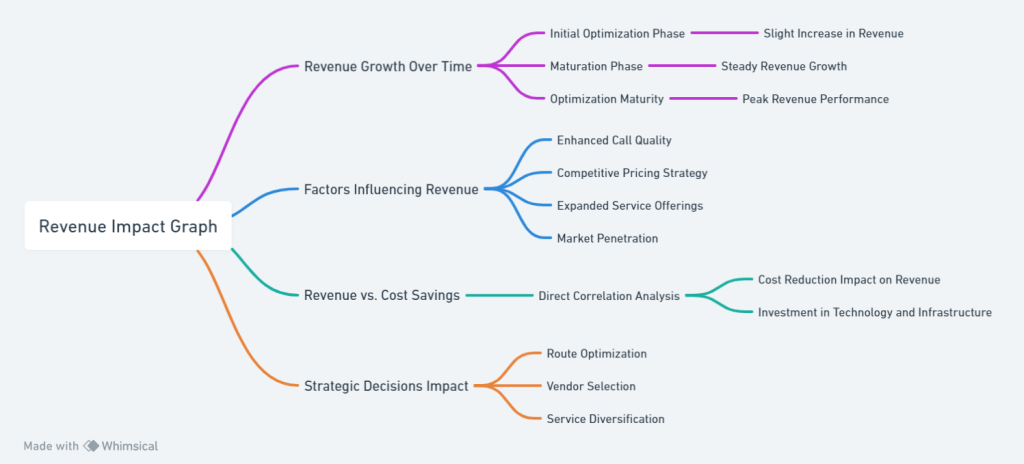 Enhanced Network Efficiency and Performance
Optimized routing minimizes congested routes to reduce delays, echoes, and call drops. Proper traffic distribution prevents bottlenecks and efficiently utilizes available capacity. This results in superior call quality.
Market Competitiveness and Growth Opportunities
Favorable rates allow profitable entry into new territories and market segments. Solid vendor relationships provide access to additional routes and capacity for expansion.

These advantages make the wholesaler more competitive and attractive to resellers.
Risk Mitigation and Regulatory Compliance
Strict adherence to regulations and compliance best practices reduces risk of hefty fines for traffic pumping, slamming etc.

Responsible routing and rate management protects company reputation. Avoiding blocked routes provides business continuity.
Data-Driven Decision Making and Adaptability
Traffic analytics enhances decision making for routing adjustments, capacity forecasting, and rate strategy.

It provides the agility to pivot strategies in response to market shifts, new regulations or vendor instability.
The complexity of global VoIP wholesaling demands specialized expertise in navigating rates, regulations, routing architecture, traffic patterns and inter-carrier relationships.

The Rates and Routing team provides this know-how to enhance cost-efficiency, network performance, compliance, and competitive advantage. With telecom markets rapidly evolving, the function is crucial for VoIP wholesalers to adapt quickly and profitably direct voice traffic worldwide.

Investing in a skilled Rates and Routing group with robust analytics capabilities is imperative for wholesale leaders seeking flexible, optimized and resilient operations to thrive amid volatile markets and intensifying competition.
Frequently Asked Questions
Q: What are some key routing considerations for VoIP wholesale traffic?
A: Key considerations include cost, call quality, geographic diversity, vendor redundancy, regulatory compliance and traffic management capabilities. A combination of least-cost and quality-based routing is typically utilized.
Q: How frequently are wholesale VoIP rates renegotiated?
A: Rates are often negotiated on an annual contract basis but may be revisited every 6 months or quarterly for high-volume routes. Market fluctuations can also trigger ad hoc renegotiations.
Q: What tools do Rates and Routing teams use?
A: Key tools include route analytics software, forecasting models, rate optimizers, ERPs, traffic monitoring systems, quality of service dashboards, and termination/origination simulators.
Q: How can VoIP wholesalers leverage traffic data?
A: Traffic analytics enables more competitive rate bids, targeted growth opportunities, partnerships with complementary vendors, optimal infrastructure investment and traffic engineering strategies.
Q: What regulatory risks should VoIP wholesalers be aware of?
A: Key risks include traffic pumping, slamming, unfair call completion rates, number misappropriation and inaccurate regulatory fee remittances. Compliance expertise is critical.
Whether you're a tech enthusiast or a business owner looking to enhance communication, this guide caters to a wide range of readers. From technical details to implementation guidance, we've got you covered.
We hope this guide offers valuable insights into the world of Rates & Routing. At Progressive Telecom LLC, we believe in empowering our readers with knowledge, ensuring they stay ahead in the telecommunications domain.
Written by the experts at Progressive Telecom LLC, a leading VoIP and SMS wholesale provider since 2010. With a decade of experience in the telecommunications industry, we pride ourselves on delivering insights backed by hands-on expertise.